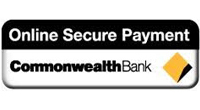 Welcome to Brisbane Chauffeur
If you are worried about your transfers from any suburban areas to the city of Brisbane, well we are here to ensure that no such trouble is encountered now with our impeccable service. We, the Black Bow Chauffeurs take care of each and every needs of your travelling from one place to another. Even if you are worried about your transfers from the airport to the suburban areas, we even have a solution to that. We understand that it is a difficult task to get a cab booked when you decide to travel to the suburban areas from the airport and often it happens that you do get cabs but they cost you a very high priced dime. So to avoid all these kind of issues we have come up with our reliable packages which make sure that you get to travel from the airport to Brisbane without experiencing any kind of hassle. Our staff is a reliable group who take care of three basic important factors which are the time management, the safety of the passenger and the comfort level. Our services are designed keeping the comfort of the passengers in mind. The packages that we offer have a huge range of luxurious additions which can easily help you to decide in a jiffy. There is a huge list of services that we provide to help you out throughout your journey with us. The satisfaction of the customers is what we thrive for and we keep this factor in mind and act accordingly.
We have a huge list of chauffeurs who possess various skills to carry out the transfer smoothly. Our impeccable drivers are always dressed in a black suit and tie formation so that you can easily distinguish them from the other cab drivers in a moment. Apart from that this attire makes sure that the standard of the customers are very well maintained when you decide to ride with us for your business meets and everything. Starting from the route planning to keep the ride comfortable is what the chauffeurs are trained for. They also have a apt navigation system installed in each and every vehicle which helps them chalk out the best possible way to reach your destination within a very short period of time.
Then we have a very efficient customer service support team who takes care of each and every query that you put forth to us. The team is operational for 24 hours a day and they are very quick with their solutions to your problems. You are not received by any robotic voice transfers but actual real person pick up the call to entertain you.
We also have an extensive booking method which will help you throughout to book a ride with us. You can easily book your ride by just filling out a simple form online with all your important required credentials like name, address, phone number, email and so on. After you punch in the details each and every data is being stored up in our database for future reference and you can be assured that no data manipulation is done via our services as we follow a strict confidentiality rule. Not only that but you can easily pay for your ride by online methods too. If you have an account in payment networks like cabcharge and paypal then you can easily swipe your details through them to us as we accept payments done through these mechanisms. Apart form that debit and credit card payments are also very popular methods which customers use to pay for their ride with us.
The motto that we follow is taking care of the comfort of the passengers and this is done by our huge fleet of luxurious vehicles like the Jaguar XF, the Lexus, Chrysler 300c, Mercedes benz Valante, Kia Carnival and etc. All these rides are very popular luxury vehicles that take care of each and every need of yours. You can also easily rely on us as we have taken care of each and every legal issue that can occur while travelling. Each and every vehicle of us is registered with legal declarations and they are well under the government of Australia. So there is absolute no chance of us being a fraud organization as we are well registered with the government and we thoroughly maintain a log book of records of the chauffeurs working with us so that if any kind of future disturbance occurs we can easily handle that without any problem.